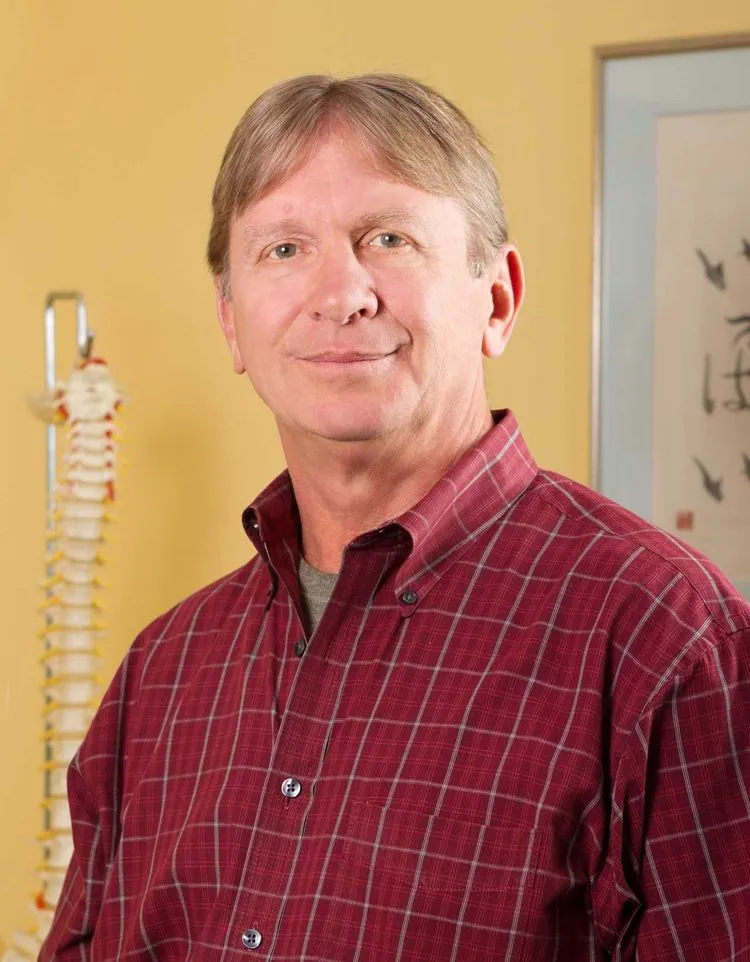 Framingham Chiropractor | Dr. Leroy White
I am what you might call a "Home Town Boy"; raised in Natick and graduated from Natick High School in 1972. Early in my college life I pursued a degree in horticulture. I have always had a love for the outdoors and all growing things. Unfortunately, horticulture was a love and career that was short lived. I injured my low back (herniated a disc), working as a nurseryman.
The injury totally incapacitated me with severe pain and loss of function in my legs. At that time I knew nothing about Chiropractic and tried to find relief through the medical route. After two weeks of multiple hospital and doctor visits with absolutely no help, relief or hope, my father brought me to his Chiropractor.
It was there that I met Dr. James Hartigan who would play a major part in my decision to become a Chiropractor. Dr. Hartigan examined me and within minutes knew exactly what was causing my problem. After my first adjustment there was a remarkable improvement in my leg pain and function. I could not believe how Chiropractic helped me to be able to regain the use of body again within a very short period of time. As I continued my care with Dr. Hartigan I was educated to the fact that Chiropractic was not only good for neck and back pain, but the only profession that dealt with the nervous system as it related to bodily function. I knew then that this was something I wanted to do for the rest of my life! I went on to matriculate at Life Chiropractic College in Marietta, Georgia, graduating in 1983 as a Doctor of Chiropractic.
For over 30 years now I have been privileged to enjoy a thriving Holistic Chirporactic Practice in the Metro-west area, serving and assisting many families in their quest for improved health and wellness. My practice has grown and evolved from a very "mechanistic" approach to a Total, Holistic, and Vitalistic approach to healing. I have developed a rather eclectic "tool box" of analysis and adjusting techniques to detect and correct the nerve/energy imbalances that are affecting a patient's health. I do not practice by a single technique dogma. Rather, I am led by the patient's preference and the body's inborn wisdom.
I offer two (2) levels of service as explained below and in more detail on our "Services" tab.
For those who seek Chiropractic care only, I employ primarily the Koren Specific Technique (KST). This vitalistic approach uses the patient's innate wisdom to guide us through each Chirporactic visit. Each visit builds upon the previous to restore and rebalance the body's neural coordination and control over all body functions. There is no osseous ("popping and cracking") involved. A hand held instrument called the Arthostim is used. It is extremely gentle and precise in it's delivery. Using this technique, patients can not only be more thoroughly analyzed and adjusted, the adjustments hold better and longer.
For those seeking a more comprehensive health care alternative to chronic and acute health changes, I use Contact Reflex Analysis (CRA). This Holistic form of health care addresses not only neurospinal (Chiropractic), but the biochemical (clinical nutrition) and emotional side of the vitalistic health paradigm. Using this technique we can locate and determine the underlying cause of one's health issue(s) and address them. Only after you have determined why something is dis-functioning can you address it and restore the healing potential of the individual.
Chiropractic is about nerve function. As goes the nervous system, so goes the health and vitality of the individual. We work with many families (adults, children, and babies included) to maintain their health and wellness. It is my purpose to assist you in regaining optimal neurospinal function and optimal wellness. We strive to deliver the best Chiropractic service to be found anywhere. I believe we do this each and every day! All who enter the practice become famiy and this makes coming to work each day special. I hope you and your family join ours and allow us to assist you with your health and wellness goals.